NOTE: Reposting George Mohlo's story about his kidnapping from our old forum.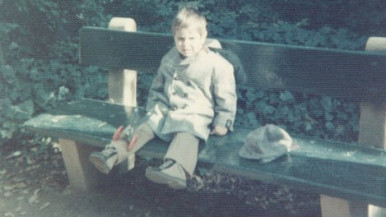 Courtesy of George Mohlo'In 1978, at Age 7, I Was Kidnapped'

George Mohlo was taken from his home to the mountains of northern Greece. He was tortured for a year -- and it changed him forever.

'The boy I was died in those mountains'

==============================
Writing Toward the Within
Posted: 1/3/12 07:48 PM ET
By George Mohlo - Author
In 1978, at the age of 7, I was kidnapped and tortured for a year,
taken by my father from my home in Houston, Texas to the northern mountains of Greece.
Born of my mother's love and my father's fury, I was his proof to the world that he could succeed at something. But the boy I was died in those mountains. I'll never know what life he would have had.
I began writing my first book, "Scarred: A Memoir" in my 30s. It was originally a long letter to my then soon-to-be ex-wife. During my reflective composition, a sub-text began emerging between the lines. In my search for answers as to how a union that began with so much love could end with so much derision and deception, I became besieged by submerged memories. I felt so much that I felt nothing. So, I put pen to paper and came alive.
I started down the road of the lazy revolutionary equipping myself with the raw unvarnished, unfiltered emotions of the heart. I challenged my memory's eye to paint an accurate portrait of picturesque times, perilous travails, peculiar sounds and putrid smells in my hunt for ephemeral epiphanies.
There were glorious weeks when I was able to drown my punctuated self-loathing with composed serenity and hourly doses of penitent penmanship, writing for 96 hours straight. I embraced these marathon sessions. As a revolutionary I could indulge all my fantasies.
But in my eagerness to free myself, I discovered that in any revolution there are days of sheer boredom and days of colorful bedlam as the writer stares at the blank pages of unanswered questions. There were moments of panic and others of poetry released in ecstatic revelations.
So I began to write to bury my pain. My digging unearthed an echo of the long lost little boy that had been me, and I kept sifting through the remains of yesterday for more signs of his silent shadow. I wanted desperately to know his lazy day imaginings and daydreams. In the end, I found only pieces of that child.
READ MORE AT LINK: